MUN - Model United Nations
About Model United Nations
Model United Nations is an internationally recognised educational simulation in which students can learn about diplomacy, international relationships and the United Nations (UN). When participating in MUN, the student takes the role of the "Delegate." He or she is placed in a committee, and will be assigned a country and a set of topics in advance. As representatives of their countries, delegates will debate the issues presented, while staying true to their country's perspective.
In this environment, students strive to increase their international political awareness, public speaking skills and usage of the English language. MUN also has the benefit of being internationally recognised, this means that any student planning on an education abroad will find it very beneficial.
About The British Schools MUN Club (TBSMUN Club)
We are proud to be a student-run club, which supports dedication, hard word and critical global awareness as our core values. In our meetings, held twice a week, delegates develop their debating, public speaking and research skills, as well as their abilities as mediators and negotiators. The plans for these meetings are designed and implemented by the members of the Club Committee, a group of students which is renewed on an annual basis with candidates who excel in their academic lives and who possess outstanding leadership skills.
In addition to delegates and the Club Committee members, the club also has Admin Staff who carry out practical tasks before and during conferences, and the Press Group who are in charge of promoting the Club by giving talks, writing articles and producing graphic material about the Club and conferences. These two groups open MUN up to a wider range of students than just delegates.
One key aspect of MUN is that students are encouraged to grow in the Club, constantly taking on new responsibilities and facing new challenges as they gain experience. So a student will start off as a delegate representing one country, then go on to act in the Security Council, then be a student officer, then a Club Committee member and may end up holding a key conference position like PGA (President of the General Assembly) or SG (Secretary General). Finally, some former students continue to be involved in the Club even after leaving school by acting as consultant advisors at conferences.
About MODEL UNITED NATIONS - LAMUN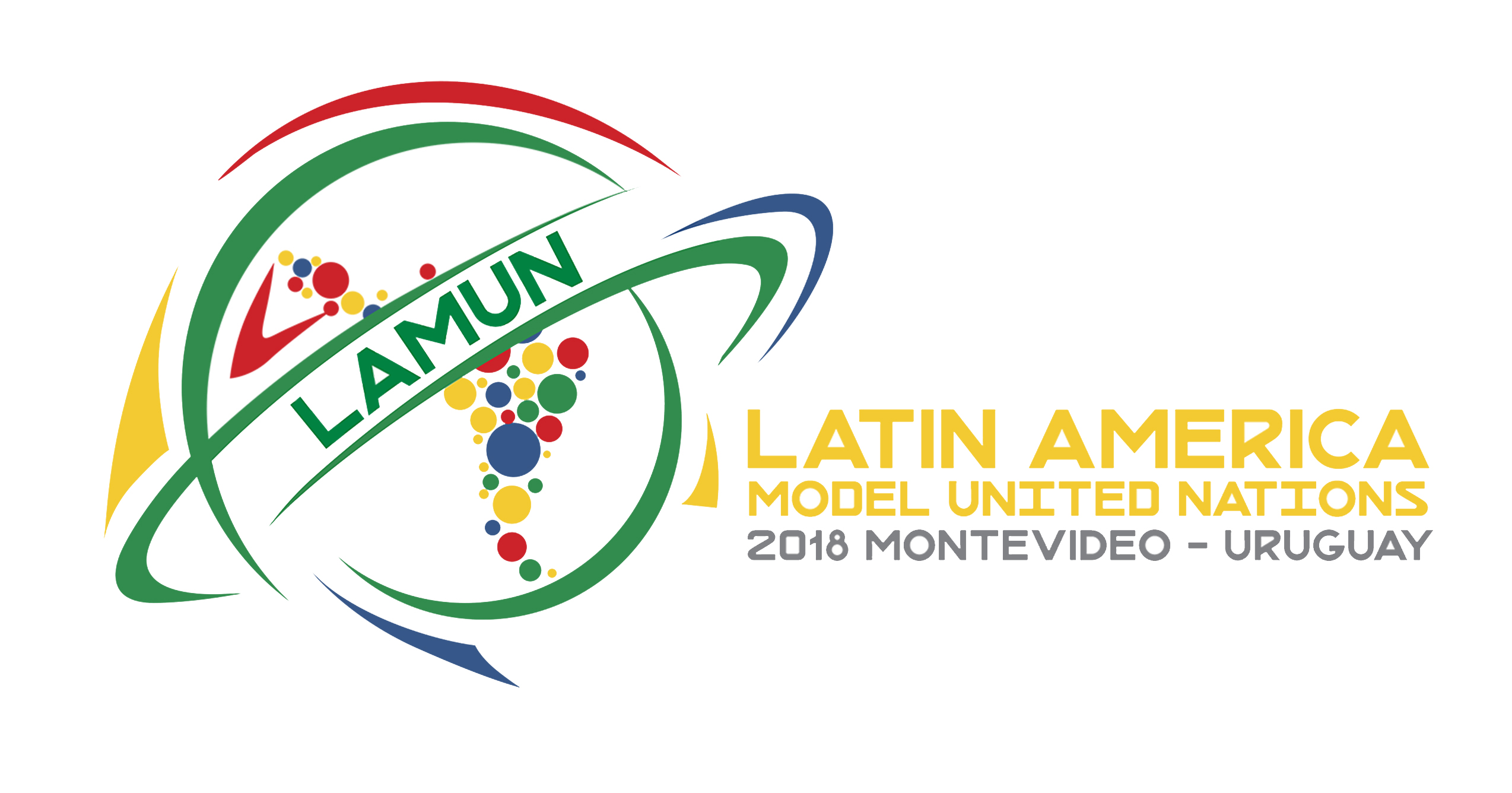 Although every MUN conference has slightly different rules and formats, all of them base themselves on THIMUN as their guiding inspiration. The Hague International Model United Nations (THIMUN) is a not-for-profit educational foundation that has links with the United Nations. Its objectives are to advance the interests of international education across national boundaries through the promotion of interaction and dialogue between young people from a variety of countries and school systems. It is in this framework that Latin America Model United Nations (LAMUN) exists. Affiliated with THIMUN organization, LAMUN hosts a yearly conference at The British Schools and Stella Maris College. To develop a global awareness among young people, focusing on the formulation of peaceful resolutions to world problems and practicing the communication skills which help foster this education in world citizenship. Please, click on the image for more information about LAMUN.